Typefaces this August: the TypeCache selection
Akira Yoshino, Taro Yumiba, and Shohei Itoh have sent us a list their favorite typefaces released during the month.
See on TypeCache
See on TypeCache
See on TypeCache
See on TypeCache
See on TypeCache
See on TypeCache
See on TypeCache
See on TypeCache
History of the poster, before the poster
ilovetypography.com/2020/07/31/inventing-posters-early-printmaking/
Traditionally, we place the invention of the poster in the 19th century, when French artists such as Henri de Toulouse-Lautrec began to design mass-production, advertisement images. John Boardley suggests going back a few hundred years and tells about the European engraving industry which started to produce numerous (and often highly ingenious) prints as early as in the 15th century.
To escape from the contemporary world, running at its full steam, and enjoy, take a close look at the incredible finesse and artfulness of engravings dating back to 15-16th centuries.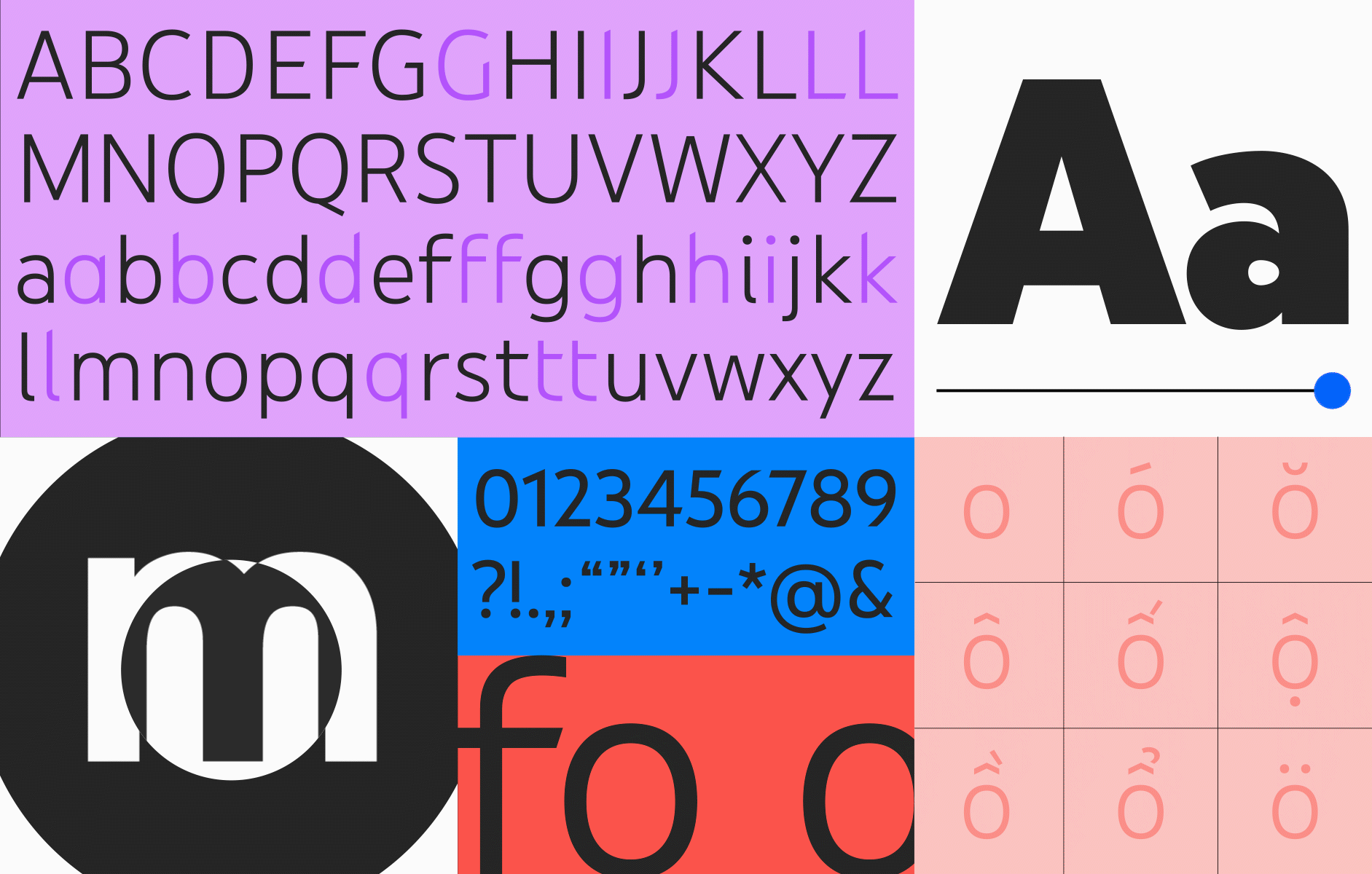 Google tells the story of the YouTube bespoke type
design.google/library/youtube-sans-the-making-of-a-typeface/
YouTube design team elaborate on how bespoke fonts for the platform were conceived and produced. A variable typeface with lots of alternatives and alternate forms for dark background, YouTube Sans is used in headlines, while the logos are set in YouTube Logo, a rendition of Alternate Gothic. No Cyrillic yet.
It is a good thing that we are seeing more and more examples of typefaces becoming an integral part of a visual identity — or, in some cases, even its essential part.
Too bad that we see here t and f with an amputated left side — that is like a first move of any newbie graphic designer embarking on customising letters. I also wonder how and to what end they will use alternate glyphs — such a variety is good for a retail typeface, but within the brand you'd better decide on something specific.
It is always fun to see how a typeface's construction is explained through grid, or some angle taken from the logo. That is a beautiful story for a client, but it is already painful to watch — a typeface, in fact, is always far from pure math.
Judaism and the Soviet Avant Garde
letterformarchive.org/news/utopian-construction-judaism-and-the-soviet-avant-garde
April Harper of Letterform Archive tells the story of El Lissitzky, Natan Altman, and the golden age of the Yiddish graphic culture that happened during the first decades of the 20th century.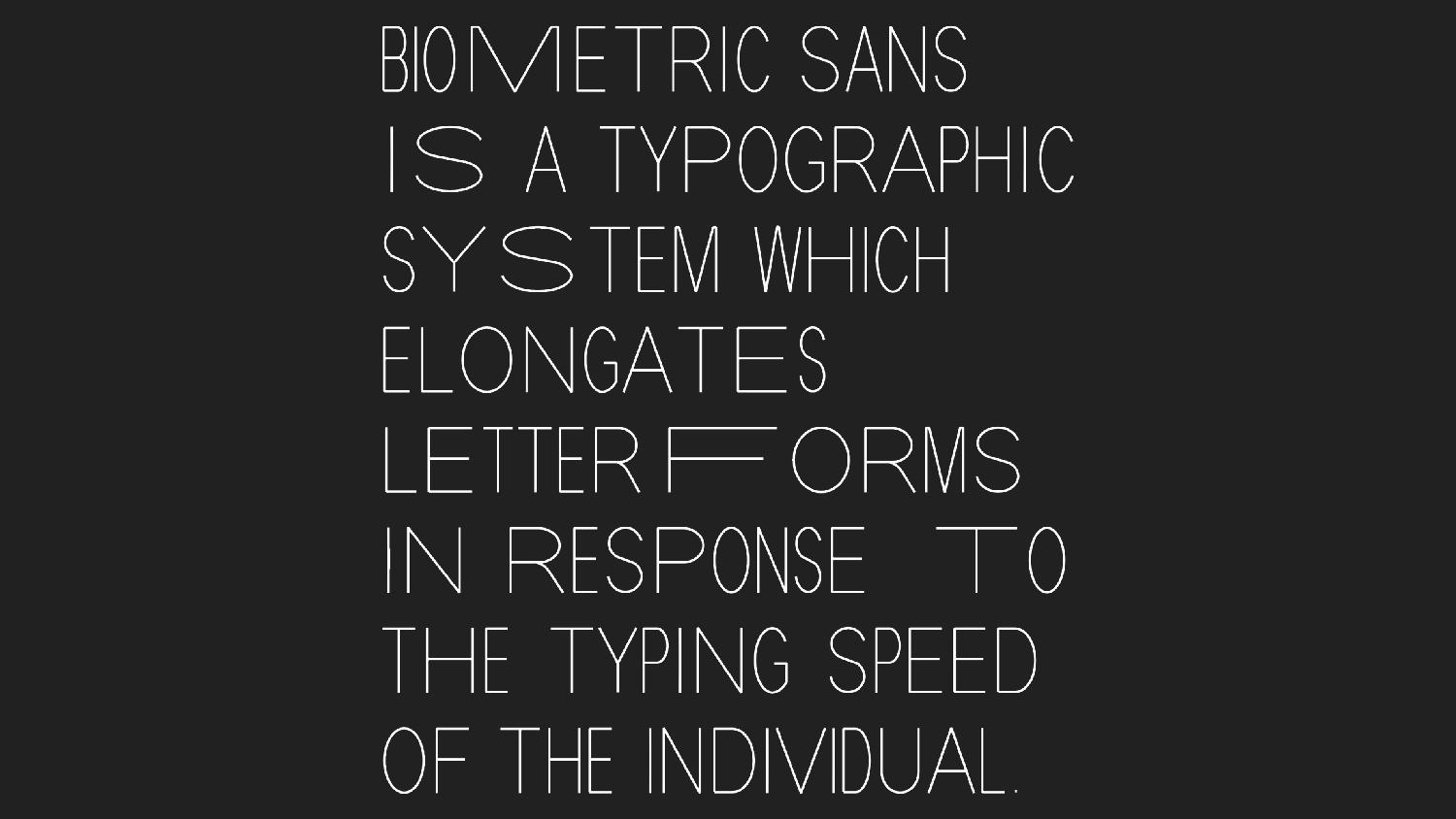 Data and type: An artist's perspective
jonathanzong.com/blog/2020/05/31/biometric-sans-and-public-display-embodied-writing-in-the-age-of-data
GrilliType draw attention to Jonathan Zong: visual artist, computer scientist, and an author of two interesting type artworks dealing with problems of data recognition. Biometric Sans changes the width of letterforms in response to the typing speed, and Public Display is made of faces from a facial recognition data set. An alternative perspective and a major research, putting typography into an unusually artistic context.
It would be indeed interesting to see a retail typeface of a normal width which gets wider or narrower depending on the typing speed. That could become a new tool of intonation and expression — alongside punctuation.
Why animate a magazine cover (and what comes next)
eyeondesign.aiga.org/how-designers-are-adapting-magazine-covers-for-the-digital-sphere/
Printed magazines are becoming obsolete: on the one hand, they go digital — on the other, magazines (as an integral periodical set of contents) cease to exist as we know them. But what happens to covers — the most visible (and, in some cases, the only worthwhile) element of the magazine? Eye On Design asks designers how and for what end we need to do animated and interactive covers, and why this is not just some ludicrous gimmick.
Frankly, while reading the article I was sincerely expecting the author to mention Adobe Digital Publishing Suite (paired with Apple Magazines & Newspapers) as the tools that impacted the arrival of animated covers. Sadly, neither of the two divided the industry into before and after these projects — although during their time large publishing houses could afford a monthly issue of large and complicatedly layout interactive editions.
Bespoke type for Cartier
yorgo.co/work_client_cartier_fancy-cut-and-brilliant-cut-typefaces-283
Paris-based Yorgo & Co produced two typefaces for the jewellery manufacturer and watchmaker company Cartier, both are based on the specimen from their corporate archive. Cartier Brilliant Cut is an elegant display sans serif — à la art deco, but without the washed-up spirit and excessive ornamentality. Cartier Fancy Cut is a large and very flexible serif family, suitable for both main text and different display purposes.
"The luxury is already present in the fact of having your own typefaces" — that says it all. :)
A very inspiring story about how the project started — it is practically a self-initiated research that attracted the brand and encouraged it to create its own typefaces.

The joke about the 'luxury' which manifests not in the letterforms or denying the traditional notions of wealth, but just in the fact of having your own typeface is a bit upsetting. But this is a joke after all, right. :)
The official Unicode history in five minutes
youtube.com/watch?v=-n2nlPHEMG8
The Unicode Consortium issued a brief and succinct video on how the universal code table has emerged, what was before it, how the organization works, and what it currently does.
It's funny how the history of Unicode is told through Apple emojis — large companies often use those in their communication, as the simplest and clearest visual language (which, I guess, is not exactly legal).

It is also funny that Unicode still lacks some glyphs for Macedonian, I believe, and also Catalan, and some more languages which we already don't remember about. But they do have Apple emojis.
African American typography (is centuries old)
ilovetypography.com/2020/07/11/black-print-first-african-america-printer-publishers/
The history of graphic design is made of names, and the majority of these names belong to well-off white men. In the meantime, graphic design and type are created and used not only (and even not quite) in this small environment. In recent months, due to the Black Lives Matter movement, we have been seeing an increased focus on the unprivileged culture; and currently the English-speaking design community is placing an increased emphasis on the names and works which until now were squeezed out to the margins of the big history because of racism (both the open racism and the structural, implicit racism). For example, take the recently launched People's Graphic Design Archive. Why should a designer from a racially-homogenous community (say, a Moscow-based white man) learn about the Black print in the 18th century United States? For at least looking at the world through completely different eyes — a very design-ish exercise with unpredictable and valuable results.
An interesting read about battling racial stereotypes through print, and the first publications by Black Americans.
Cyrillic alphabet on the streets of Saint Petersburg
manege.spb.ru/events/proekt-tridtsat-tri-znaka/
facebook.com/yuri.gordon/posts/3431537233547031
google.com/maps/d/u/1/embed?mid=13_274dkKxGIwRfGj…
The Manege Central Exhibition Hall of Saint Petersburg hosts a street exhibition on the Cyrillic alphabet — besides its central object, the labyrinth telling the history of Cyrillics by Yury Gordon, it includes fifteen more modern (and historical) letters on the streets of the city, authored by various Russian artists and designers.
New version of CSS will allow for convenient vertical spacing (finally!)
medium.com/microsoft-design/leading-trim-the-future-of-digital-typesetting-d082d84b202
In the CSS standard, each typeface has a fixed em height — above and below a displayed glyph there is always some reserved space. This a heritage from metal type composition, where you couldn't set two lines tighter than the em height would allow (which was, of course, equal for all glyphs of same size). So, on the Web, a text always has extra spacing above and below the line — the two are not visually equal to each other, they cannot be turned off, they ruin the logic of the layout, giving an additional headache to a designer. This problem is about to be solved by an emerging CSS standard feature spec, being developed by an expert called fantasai: soon, a webpage developer will be able to measure spacing from the glyph's edge, ignoring the leading and this phantom em height.
This year I've seen several type projects with em squares being the highlight of the show. That is, the design of a typeface/serifs was built off traditional printing methods — without no additional kerning.

In a way, both such projects and the transformation of CSS standards are telling us the same story of rethinking the leading spacing as part of the typeface. If you are going to work with it — then it has to be functional, or for the sake of tradition, I don't see why else.
Why a modern serif has to be brutalist? Ask Signifier
klim.co.nz/blog/signifier-design-information/
The new release by Klim Type Foundry questions what should be considered an authentic type recreation, at what point an utilitarian method becomes a stylistic detail, and what the word 'brutalism' means. Kris Sowersby tells how he started drawing a serif based on English designs of the 18th century and later decided to make it fully time-relevant. This resulted in the concise and edgy, yet elegant typeface, spiritually bound to Charter by Mathew Carter (in which the distinctive straight lines and cuts were made for the sake of saving memory and optimising the print). In smaller sizes Signifier looks quiet, but sharp — while in large sizes it becomes almost display, thanks to its practical, anti-decorative details.
A very good work, I especially enjoyed the bright and bold accented glyphs.
It is always incredibly interesting to take a look at inner workings: what was the process, what problems a type designer had to deal with. Besides that, the article can be useful for drawing valuable insights on printing technology — both the old-time hot metal composition and the contemporary digital print.
Kris never fails to amaze by his skill of finding a balance between a revival and a modern typeface. I definitely enjoy the 'versatile' optical height, infinitely sharp and contemporary in large sizes and routinely-legible in small ones. Great work.
Klim is at their best, as always! I believe it to be one of the few, or probably even the best example of a contemporary, absolutely time-relevant typeface without compromises on quality.
Theater graphic identity of 52 different typefaces
trabuc.co/Irvington-Theater-Brand-Identity
Irvington Theater (New York, since 1902) is offered a concise, yet extremely type-saturated visual identity — referring to late 19th century. The project employs 52 display typefaces by Pyte Type Foundry, based on vintage wooden type. For the logo and captions, the art director Andrea Trabucco-Campos designed a sans serif family basing on a classic American gothic. All type is strictly black, the only colors are the background. The result is very New York-y: aware of history, yet relevant, modest — yet graphic and diverse.
Contrast Foundry address gender inequality, translate Eye On Design research into Russian
contrastfoundry.com/projects/eyeondesign-gender-equity-at-design-conferences
Contrast Foundry (Moscow→San Francisco) host a Russian translation of an Eye On Design article, addressing the gender inequality in the design conference industry. A seemingly small event (as seen from the West), yet a meaningful step for Russian-speaking design community. The research in question is well worth attention in any language available. At 33 major events that took place in 2019, two thirds had more men on their timeline than persons of other genders — even though design conferences are often positioned as 'utopian gatherings where the industry tries to imagine new possibilities and foster new thinking'. The article gives numbers, but also tells about the things that get in the way of gender equality in the design community — and offers advice to organisers and participants of such conferences.
A very weird intent to divide people into some groups. I don't see what's good about it for this industry. For me as a mere participant of conferences it is the professionalism of a speaker that matters in the first place, not their gender. In my world, a profession has no gender.
Such translations, as well as panel discussions and separate Facebook posts, started to significantly affect the level of inclusion in the Eastern European design community. The article addresses one example of Russia's festival, but the glass ceiling is evident for each of us in our everyday lives, if you compare gender representation among students on design faculties at schools with the one among speakers and art directors who are subsequently leading in industry.
Exploring Cyrillic on Google Fonts: Neo Grotesques
In the second episode of our series we are talking about the most 'neutral' type genre: Roboto, Inter, IBM Plex Sans and others. Once again, we discovered many serious faults, but there is some good news, too. And! — don't forget to take a look at our overview of Google Fonts' humanist sans serifs (in case you missed it).
Our releases
type.today/en/journal/navigo_italic
type.today/en/journal/windward
type.today/en/journal/tesseract
type.today/en/journal/sauber
Once again, we've had a month full of releases: italics for Navigo, the sharp and elegant Tesseract, a friendly script called Sauber, and a stubborn script named Windward.
In August, our Instagram was ruled by Antonina Kozlova. Thank you, Tonia!
We will spend September with Artem Matyushkin.