In April 2022, Getxo, Spain, hosted the 10th design conference Serifa Laris. The designers have not only shared their practices, but also told about the projects that might have an impact on local art and design communities — for example, there was a presentation of a mentor programme aimed at young design studios and a series of edutainment workshops housed in independent galleries closed for renovation.
Apoc, designed at Blaze Type and featured on our tomorrow storefront, lies at the heart of the conference' identity.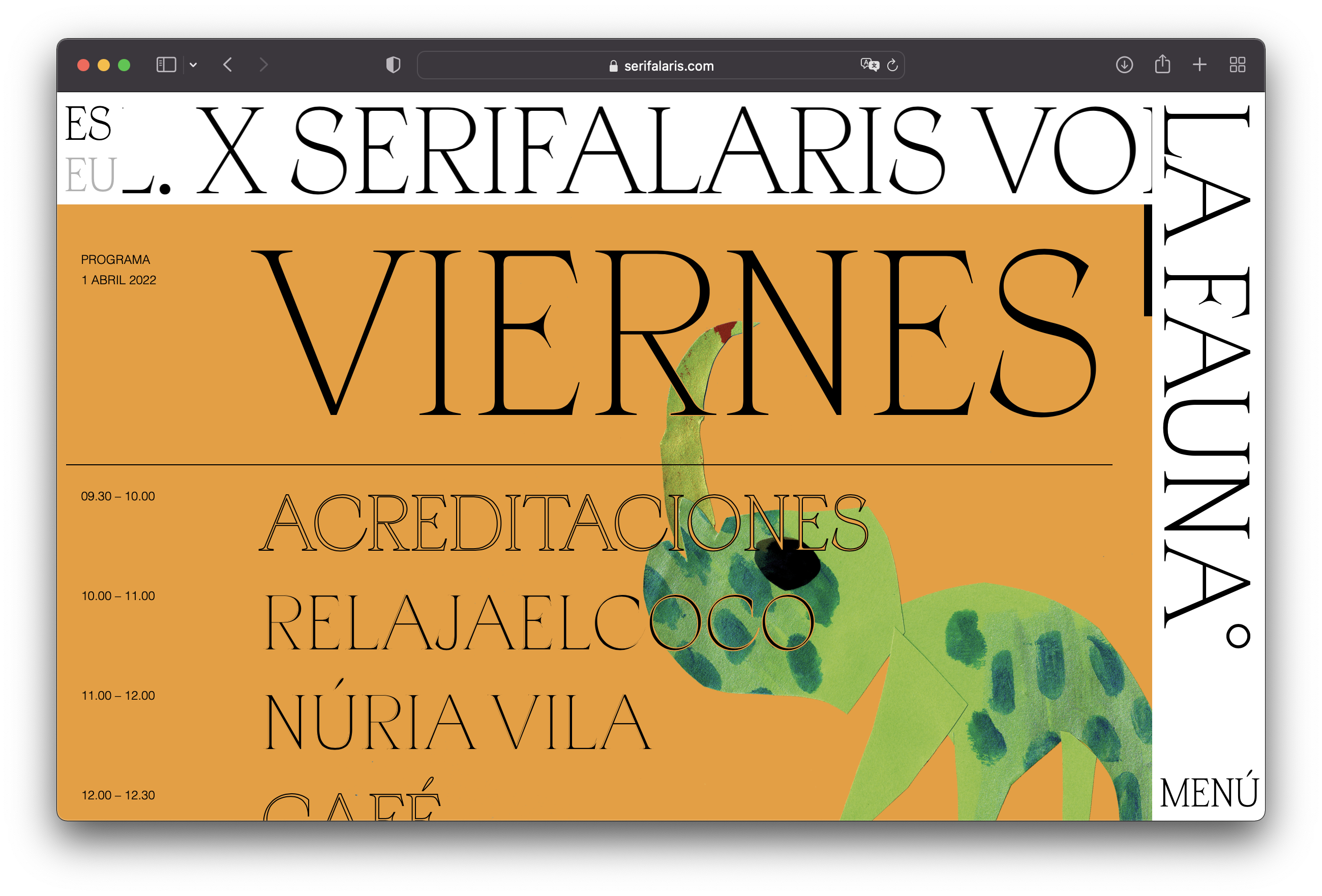 Apoc by Matthieu Salvaggio is a thin and sharp typeface with aggressive serifs, inspired by an ancient edition of the Book of Revelation (Apocalypse in French). The line has 16 styles: a number of quiet ones ranging from Light to Dark, wild Revelations, and two sans serif styles, Light Sans and Light Sans Italic.
If you used the fonts from our library in your project, please tell us about it! You can do that by sending us the links and images at info@type.today.