A custom font for a store filed for bankruptcy, a playful Times New Roman, kinetic script via variable font technology, and 13 more news of September.
Molitor
205TF (we published an interview with the studio's co-founder Damien Gautier) released a new font by Matthieu Cortat — a friendly sans with a nod to Art Deco design, including two optical sizes and a variable version.
Yury Ostromentsky, type.today: My favorite part here is the italics. Namely, the way normal and slanted forms are blended — n is slanted, while o stays upright, a is broken in the stem but stays upright in the bowl. Such systematic irregularities come rare in type design, a very conservative field. Hurrah, great success, great envy.
Type for Barneys, a landmark New York store filing for bankruptcy
eyeondesign.aiga.org/barneys-is-bankrupt-can-massive-type-vulnerability-wit-help
Christian Schwartz of Commercial Type once again collaborated with Richard Turley, the art director behind the famous redesign of Bloomberg Businessweek (for which Druk was initially commissioned). Schwartz designed a custom typeface for the windows of Barneys, a near-century-old New York department store, which keeps going despite recently having filed for bankruptcy.
Play Faces Typefoundry
Muscovites DesignWorkout School launched a small shop to sell experimental fonts (mostly, designed at their PlayType course). Everything on sale was designed extremely swift, looks extremely peculiar, and costs $25.
Colophon designed a custom typeface for Central Saint Martins
designweek.co.uk/issues/23-29-september-2019/central-saint-martins-new-identity
London's Central Saint Martins, one of the world's leading design schools, unveiled a new identity system. A custom typeface called CSM Shifts was designed at Colophon with reference to the college's vast archive. It is three styles, speaking about the past, the present, and the future of CSM.
Ilya Ruderman, type.today: Many type design tutors have a favorite assignment for students: take glyphs from different fonts and combine them into a type statement, or a new typeface. It seems it was this sort of a brief for the custom face of the legendary Saint Martins — which makes the result more than relevant.
Early 'non-Jensonian' Venetian romans
articles.c-a-s-t.com/early-non-jensonian-venetian-romans-a31a3ead18ef
Ricardo Alocco, a designer of Parmigiano, which is available through type.today, wrote about early Roman type, cast in Venice in 15th century. The article is based on a talk Alocco gave at Gotico-Antiqua, Proto-Roman, Hybrid — the custom font for the conference was featured in our July Type Digest.
Laima
TypeTogether released Laima, a refined stencil serif with chiming counterforms, designed by Bogidar Mascareñas.
Ilya Ruderman, type.today: A type release I've been waiting for since long. Bogidar graduated from KABK TypeMedia in 2016, this was his student project, developed in the following years. A very fine-looking, a very fine-tuned one.
Интервью с дизайнерами перезапущенного The Face
itsnicethat.com/news/the-face-magazine-redesign-mirko-borsche-alex-obrien-publication-060919
September saw the first new print edition of The Face, an influential British music, culture, and fashion monthly, suspended in 2004. Specially for the revived magazine, three custom headline typefaces were designed — read about them and the layout in the interview with Alex O'Brien (art director, The Face) and Mirko Borsche (of Bureau Borsche, responsible for the design project).
Ilya Ruderman, type.today: Being a fan of Neville Brody and The Face of his art direction, a went through all stages having heard the news of the revival — from denial to acceptance. I wonder what's to come, still, the custom type seems a bit dull: neither the super-vintage of the 1980s era, nor much of a reinvention — I expected it to be bolder.
Sneaky Times
Jules Durant worked with Times New Roman, producing loads of curious alternative forms and ligatures, breathing some new life into the most common serif typeface. Like all fonts on Colettivo, Sneaky Times is published free of charge.
Yury Ostromentsky, type.today: This is quite typical: on one hand, there is a never-satisfied longing for the neutral serif (at the end of the day, it is always Times), on the other — the ongoing demand for super-racy, too-much-decoration typography, i.a. serif. Here, we have a possible answer to both. Rather wild, but that's the way it is.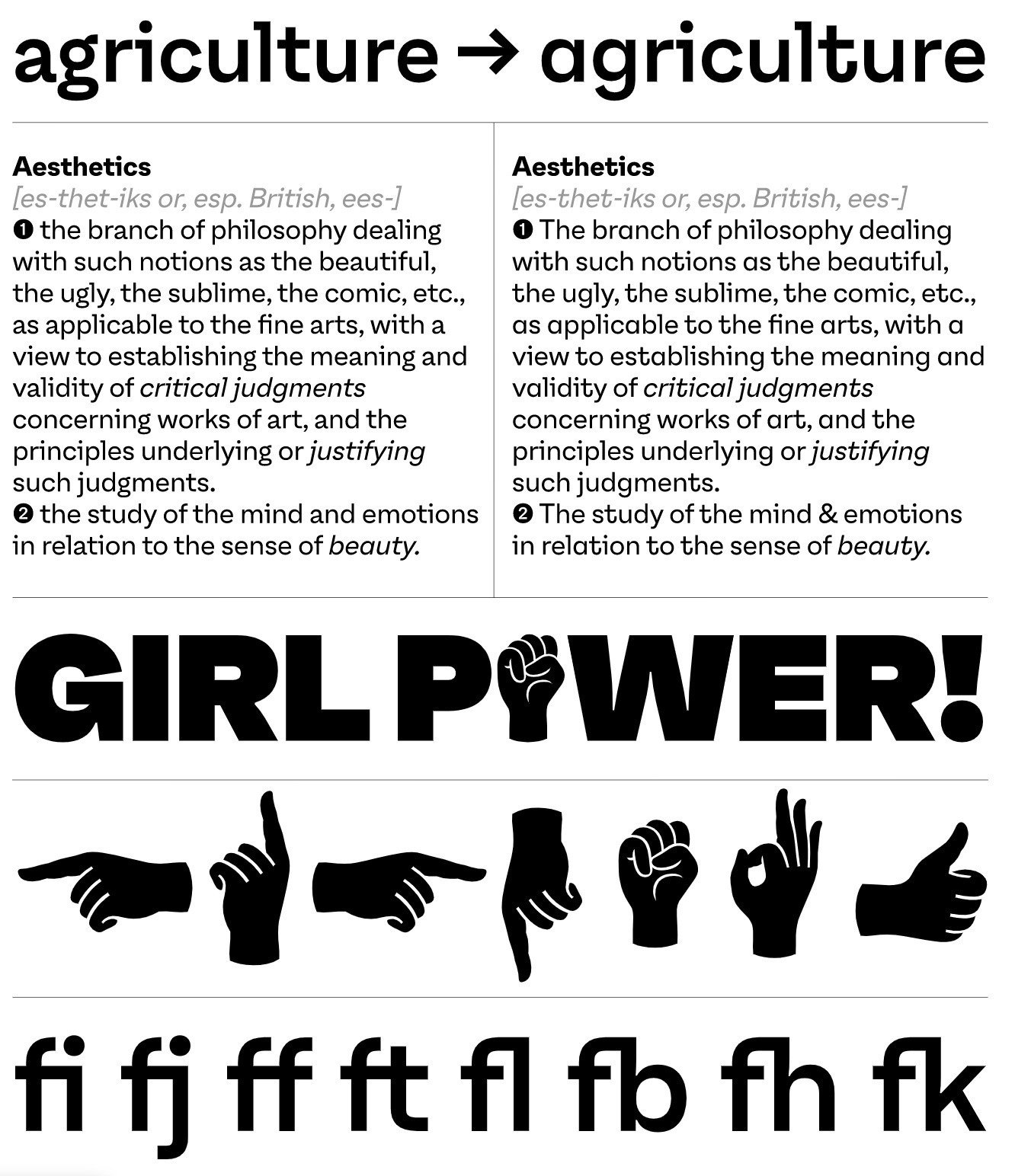 Oli
typotheque.com/fonts/oli_grotesk
Typotheque released Oli, a sans with modern proportions and lots of vintage detail with a nod to the vintage grotesks. The font is planned to support all languages and writing systems of India.
Ilya Ruderman, type.today: Typotheque celebrated their 20th birthday big: firstly, a week of new releases including Nocturno by Nicola Djurek (for which I designed the Cyrillic), then several days of 50-percent discounts (a strictly once-a-decade event at Peter Bilak's business), finally, What You Hear When You Read exhibition, unveiled days ago at Gemeentemuseum Den Haag.
ATypI 2019
youtube.com/playlist?list=PL0oMAzSh5W9qekqvcVFsSYaoO7U_5K6rR
Association Typographique Internationale took their annual conference to Tokio. Check out the tens of presentations and workshops at ATypI YouTube channel.
Reviving Type
KABK alumni Céline Hurka and Nóra Békés released Reviving Type, a book about their experience of recreating fonts by Garamond, Granjon, and Kis.
FontDue
The team behind the website for General Type Studio announced FontDue, a ready-made e-commerce solution for independent type publishers. The release is not yet a date, so feel free to leave your email.
Reading University MATD 2018/19
Reading University published work from 2018/19 MA Typeface Design class, considered a leading type design course, worldwide. Six of thirteen student projects include Cyrillic glyph set!
Type Directors Club Awards
https://www.tdc.org/competitions/typeface-design-2019
Type Directors Club announced the winners of their annual typeface design contest — among them, is Le Murmure, recently mentioned in our Type Digest, and Minerale by Thomas Huot-Marchand, released through 205TF.
Grammato
Underware Studio presented their Grammato — a technology, through which, any font can turn into kinetic script.
Ilya Ruderman, type.today: Type industry became hugely excited with the emergence of variable fonts. Underware took the technology and developed the idea of kinetic script — as if interpolation was a function of time. With Grammato, we have a full impression of written letters on the screen — you can see the ink fill the form, expanding on the surface. Behind it, there is quite a complex interpolation algorithm responsible for the slick animation.
Wim Crouwel (1928–2019)
stedelijk.nl/en/exhibitions/wim-crouwel
19th September died Wim Crouwel, a classic of Dutch graphic design and modular type (read his biography on Dutch Graphic Roots, watch Crouwel talk about his work for TDC). Stedelijk Museum opened an overview exhibition of his work, put together with the help of Crouwel himself.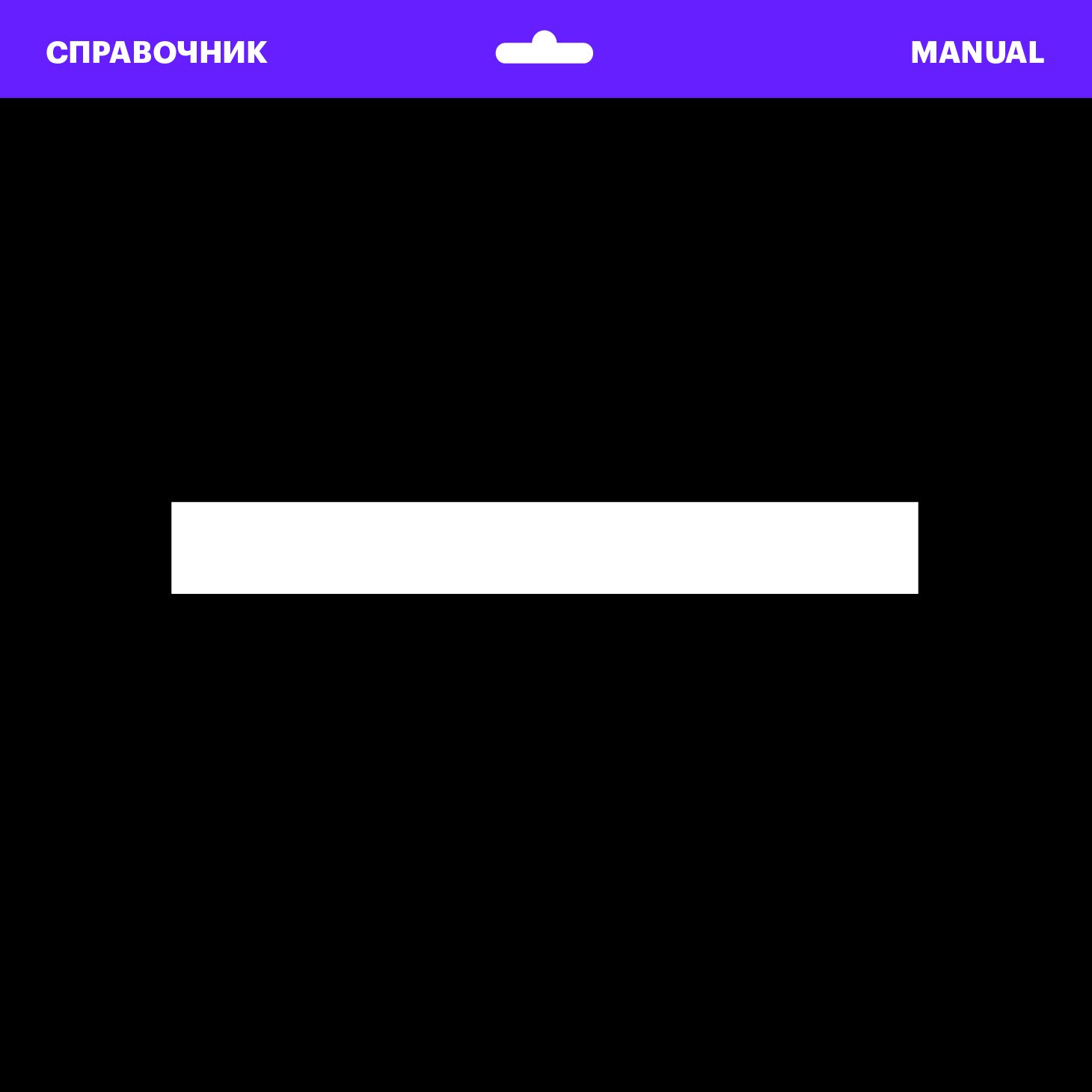 The Dash
This September we launched a new section of our Journal — through the Manual, we plan to release reference material for all typographers working with Russian.
tomorrow.type.today to launch October!
Meanwhile, the project's Instagram became a micromedia on its own right — apart from loads of trendy and classy images, our curator Timur Zima publishes interviews with young graphic and type designers.
This September our Instagram was in the hands of Tatiana Yermolayeva
Thanks, Tanya! Cheers to Sullivan Studio, taking over.