An elegant typeface suitable for setting books and magazines. Brioni developed spontaneously from practice with a broad-nib pen, but the result is a hybrid of calligraphic influences and subtle manipulation of the stroke terminals. Brioni was designed by Nikola Djurek in 2008. In 2010 Nikola received the Icograda Excellence Award for his typefaces Brioni, Plan Grotesque and Marlene.
Buy Brioni
from $138 on type.today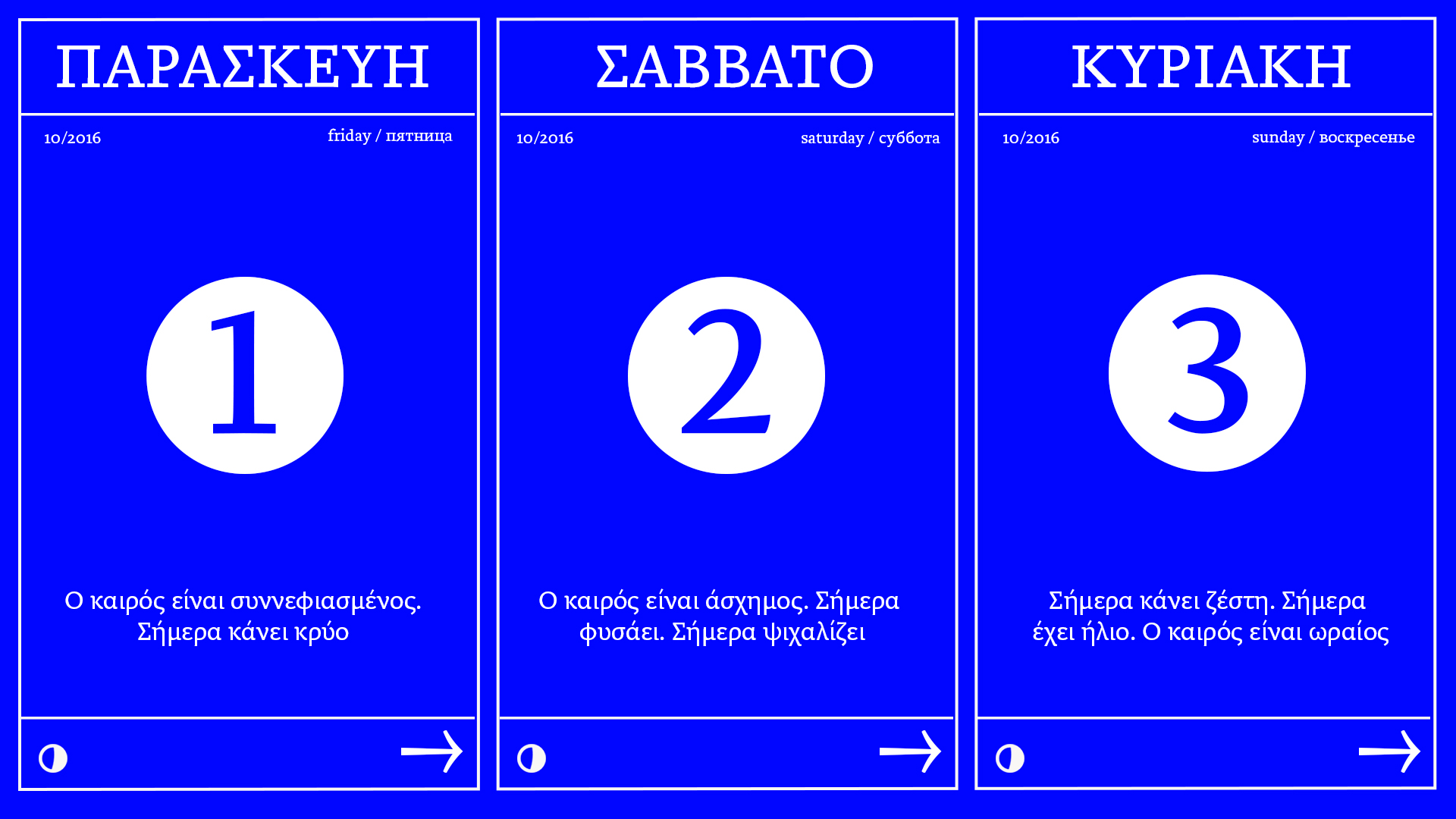 Cera Collection is driven by pure geometry and contains the bestselling Cera, its narrowed versions Cera Condensed & Compact, its stenciled counterpart Cera Stencil and soft Cera Round. With six weights, a clean italic — carefully slanted 10 degrees — useful dingbats and arrows, Cera is a steadfast companion for when you need to set clean text and headlines in print, on screen and in multiple languages.
Buy Cera
from $50 on type.today
Codelia is a monospaced humanistic typeface designed for coding with focus on comfort and fun without sacrificing legibility or coding functionality. Its round shapes are easier on the eyes and make the code look less intimidating. It is not designed to make maximum use of every pixel on screen, but to make you forget about pixels. The italic is full of personality but sober enough to not draw unnecessary attention. Codelia is available in twelve styles, two files each: one with coding ligatures and one without. Codelia works great for coding, but also in presentation, education as well as packaging and branding.
Buy Codelia
from $30 on type.today
Fit, which consists only of uppercase letters, will fill just any space with as much density as possible — the important thing is to properly adjust the width. The palette offers as many as 10 widths, ranging from Skyline to UltraExtended plus a variable font. Counters and letter spacing stay the same regardless whether you apply the Extra Condensed or the Extra Wide.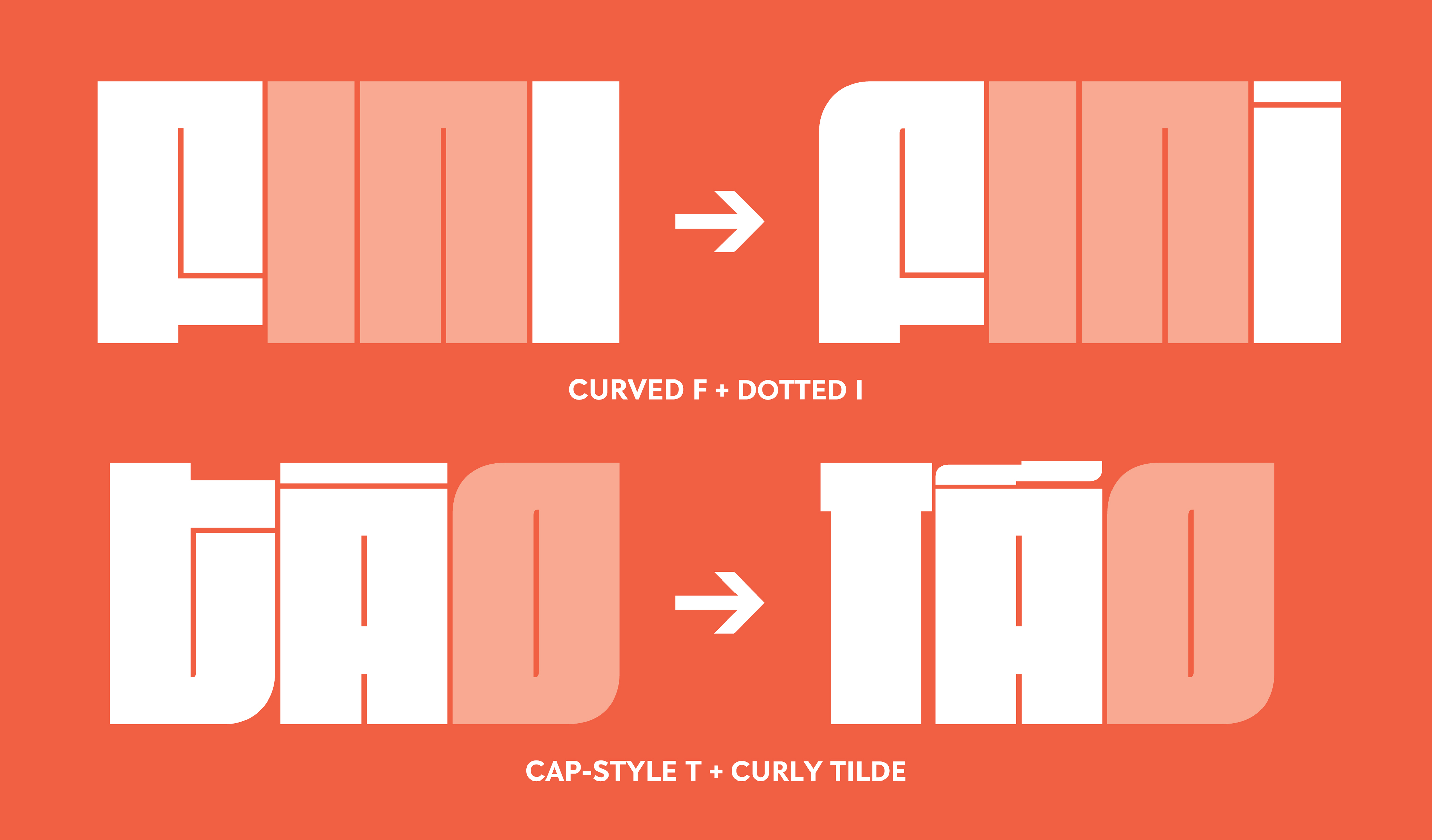 Grato and Gratimo are a system of typefaces joined by geometry but differing in genre and function. Grato's geometric core is shared by two designs with different terminals and different uppercase proportions to make a Grotesk and a Classic. And, for greater function and economy, both were redrawn for text and interface: Gratimo Grotesk and Gratimo Classic. They were later joined by Grato Marker, a playful hybrid of geometry and informality.
Buy Grato and Gratimo
from $55 on type.today
Input is a collection designed to satisfy any typographic needs of coders. Sans, Serif and Mono fonts will help make a complicated structure of a code clearer and more attractive visually, as well as slightly remind of the aesthetics of pixel fonts from the screens of first computers.
Buy Input
from $5 on type.today
Halvar is not only built to be flexible, but technical. Apart from the SuperSlanted, all its font styles are multiplexed — a word in one Halvar's roman or italic widths will occupy the same space regardless of weight — allowing for fine work in annual reports, interface design, or anywhere space is at a premium and the demands of reflow, rollover and animation need to be considered.
Buy Halvar
from $47 on type.today
Karloff explores the idea of irreconcilable differences, how two extremes could be combined into a coherent whole. The collection combines two polar opposite typefaces, Positive and Negative, and the less contrasting result of their breeding, Karloff Neutral.
Buy Karloff
от $138 on type.today
Lava was designed for magazine use, but far transcends its original application. It's a no-nonsense workhorse typeface that can handle large quantities of text with ease. It's legible and harmonious at small sizes, sophisticated and elegant at large sizes.
Buy Lava
от $138 on type.today
Parmigiano Typographic Systemhas the stated ambition to be the most extensive family of fonts ever to have been inspired by Giambattista Bodoni. Parmigiano Text has a delicacy which contrasts with the Piccolo version and it is more solid than the Headline cut. Highly versatile, it is an ideal choice for setting magazines, books or any other long texts whose contents need to be easily accessible. Designed for smooth readability, its sharp and elegant letterforms make for a comfortable, relaxed reading experience, while its thin, horizontal serifs, vertical axes and the round terminations on certain lowercase letters give it a thoroughly contemporary feel.
Buy Parmigiano
from $138 on type.today
Drawing from an early German sans serif used for catalog text, Proto Grotesk revives an era when clunkiness was a virtue. Its pedigree is varied, vacillating between Egyptian and Modern, round and edged, even sans and slab. Despite these contradictions, its posture is nothing less than sturdy and forthright. Proto Grotesk is strange but steady.
Buy Proto Grotesk
from $75 on type.today