These days, we see a growing number of custom fonts — developed specifically for a project. A font that Yury Dud uses for titles and captions on his channel is a great example of what tasks this tool can solve.
18 styles of the font are not just Bold, Light, Extended, and Condensed faces we're used to, but a wide range of tones: neutral, harsh, smooth, noisy, discreet, etc. Such a tool allows for telling different stories in the same single typographic language, and makes it possible to use very little additional graphics — all it takes is a typeface.
The font was designed by Yury Ostromentsky, Ilya Ruderman, and Nikita Kanarev in CSTM Fonts studio.
Yury Ostromentsky, CSTM Fonts, type.today: In this project, among other things, our goal was to create a voice with a wide palette of tones — since it was to be used for talking about wealth and misery, for telling both stories of success and stories of pain. What and how Yury Dud tells us, is pretty much about new language, new vision, new values. The reason why this project is important to me personally is that, designing a typeface, I don't deal with a shape only, — I also try to produce new meanings, a new sound. I believe that the narratives Dud creates are close to the narratives I seek to create myself, with the use of graphics. In this project, our assignment met my own vision of place and significance of graphics in the land of meanings.
Ilya Ruderman, CSTM Fonts, type.today: We lived to see the day when video bloggers are starting to address the type, to care about it, to make sure that a typeface they use is unique and special. And Yury Dud is not an exceptional case: lately I met a number of successful bloggers, and when we mentioned a chance to have their own custom font designed, all of them expressed their interest: 'Yeah, that's a great idea, let's discuss it'.
Yes, YouTube might be regarded as a new television — a space with huge audience, enormous budgets and massive production, but I would really like to place focus on this moment — the arrival of a new reality, where bloggers become our customers, request their own fonts, and give high priority to typography in detail. That's really cool, something that would have been unthinkable five years ago.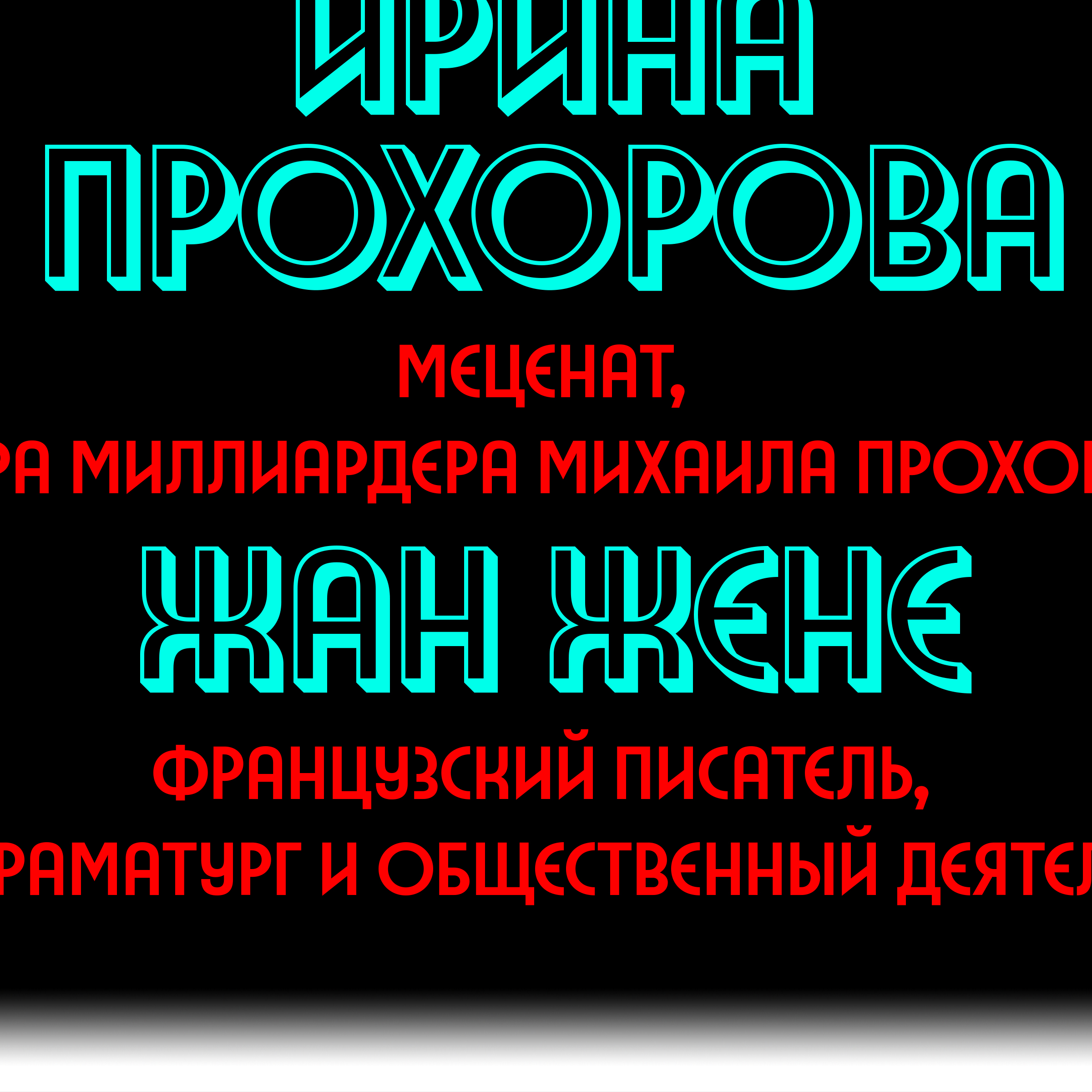 When in use, the font looks like this: