The Steidz is a publication focusing on contemporary art, fashion, and design. The magazine has a print edition and a small exhibition space in Paris, opened in 2022.
The Steidz' site uses Stanley and Plain by Optimo foundry, the project's logo is set in Loos CSTM Fonts. Both the logo and the website were designed by Élie Quintard.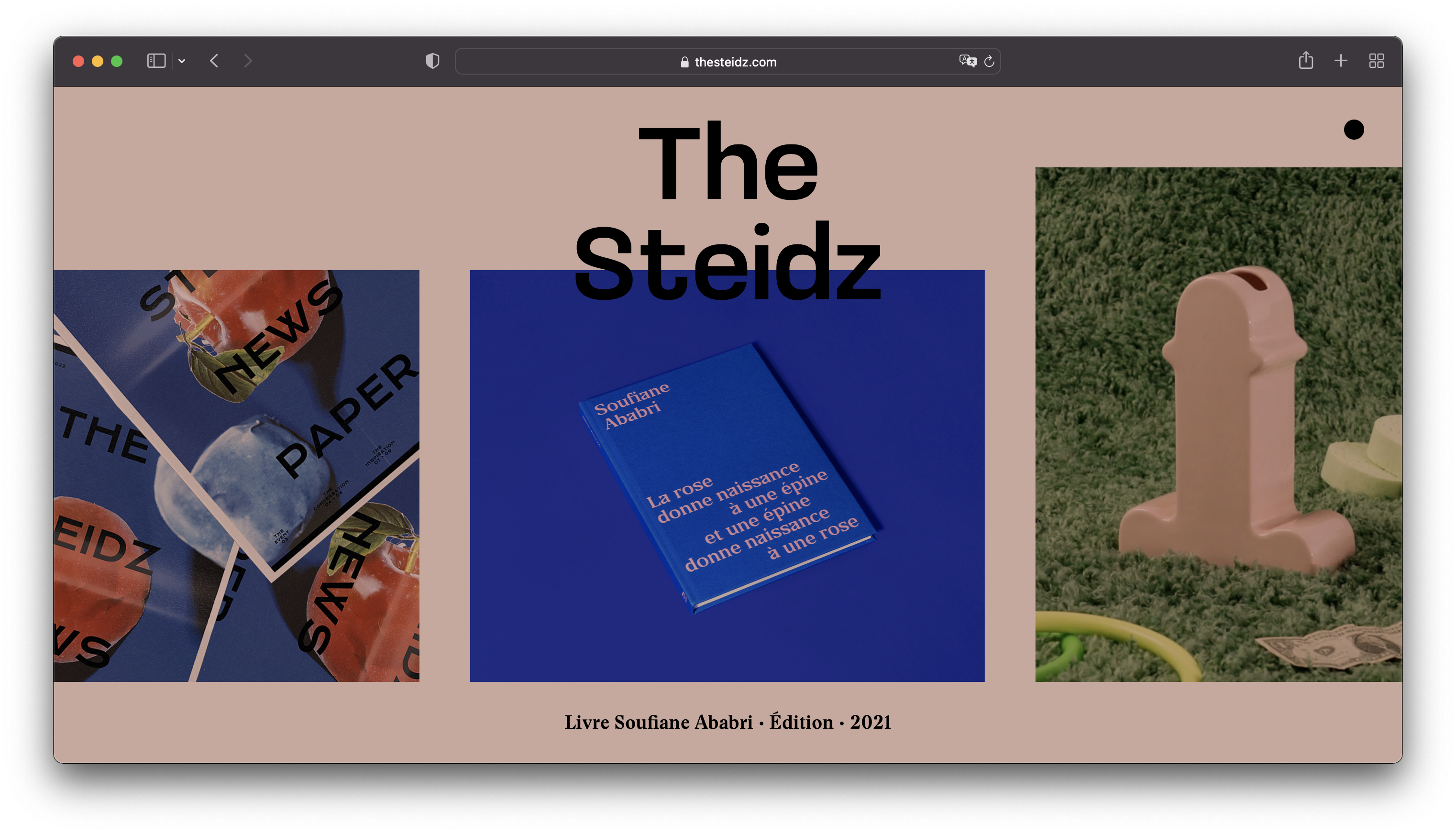 Grown out of a cover of an Adolf Loos' book, Loos typeface is a closed-aperture sans serif with a wide range of styles, from Compressed to Extended and from Thin to Black. Simple yet distinctive structures, a slight stroke contrast, generous counters and sidebearings make the typeface appear much friendlier than you might think it is at first sight.
On top of Latin and Cyrillic, Loos supports Georgian script. There are four license options to choose from: you can purchase Latin + Cyrillic, Latin + Georgian, just Georgian set, or the all three script options. Georgian Loos was advised by Alexander Sukiasov and Lasha Giorgadze.
If you used the fonts from our library in your project, please tell us about it! You can do that by sending us the links and images at info@type.today.