Anastasia Zhurba, graphic designer
I worked as a project designer at Kultura Potreblenia, which was responsible for redeveloping the Oktava factory building in Tula. By the time the cluster opened in April 2018, three floors were operational. On the first, there is a library, the Fablab digital handcraft workshop, a recording studio, and a cafe. On the second floor, an exhibition space and the Machine Tool Museum are located, on the third, there is the technical school. Oktava's corporate identity was based on Stratos, we had to expand on it: design wayfinding icons and signs for every object within the cluster. Author of the Machine Tool Museum brand identity, identity consultant for Oktava — Indgila Samad Ali; Oktava and Machine Tool Museum's designers — Anastasia Zhurba, Anatoly Graschenko, Anton Osenny; together with Monstars agency and Kultura Potrebleniya company, — editor's note)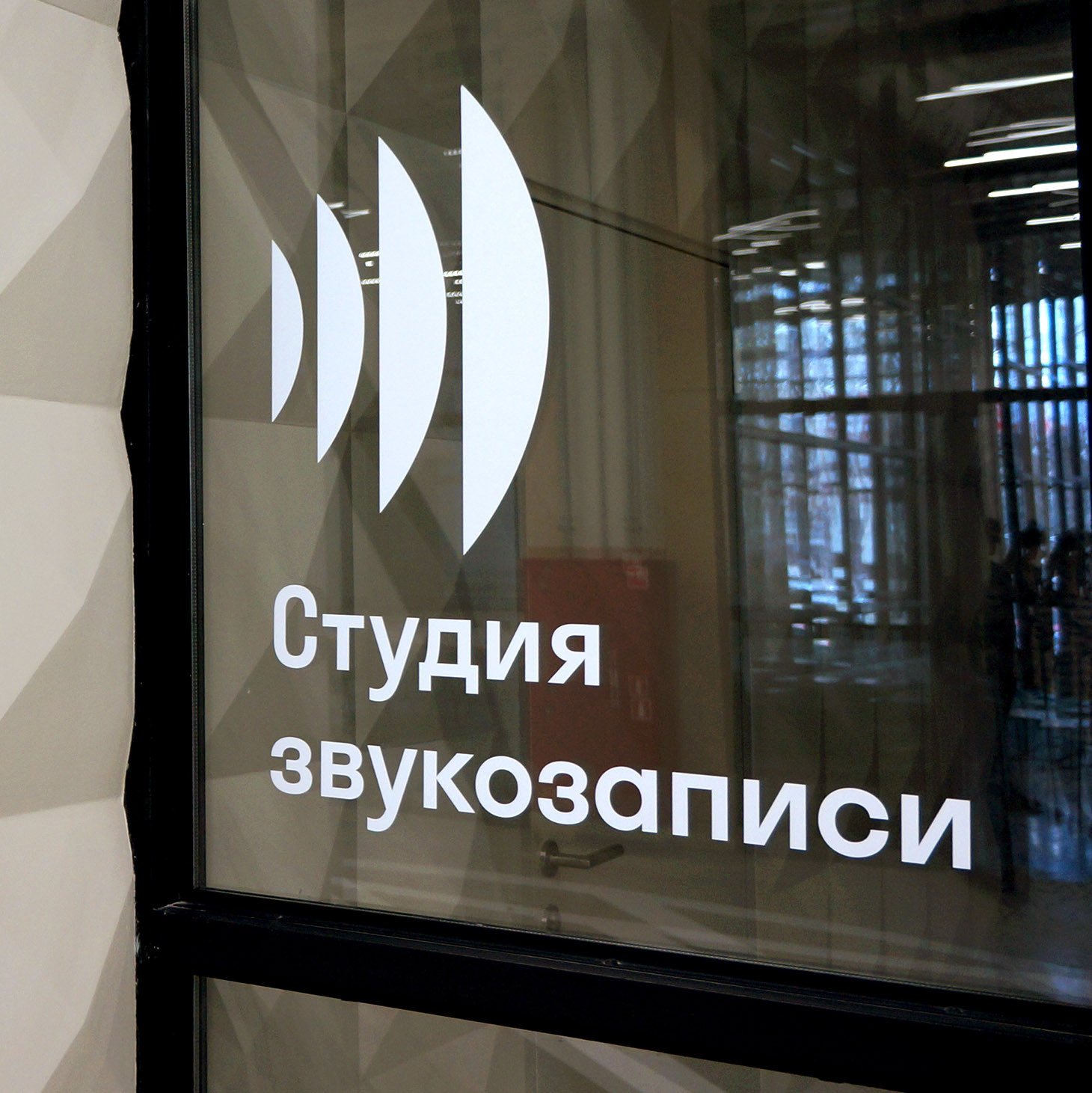 I also designed the exhibition called "The Ruin: the experience of reconstruction", located on the second floor. The exhibition tells the story of the factory — from being a production site for microphones, to its recent gentrification and redevelopment. It seemed logical to emphasize the theme by using same font. I have always been in favor of using the least possible number of fonts within one design project. Even inside the same font family, I try to use as few styles as possible, only the necessary ones, with a clear intent — so as to make things accurate and concise. The difference between the lowercase and uppercase characters — they look as if they're from two eras — did contribute to the idea of transit, change, which is key for the exhibition.
In the Machine Tool Museum, an important object is a 50-meter timeline of Russian industrial history. It consists of three parallel storylines — industrial revolutions; events of Russian history; waves of technological innovation. Using different font weights and sizes, we managed to design a dense data texture, which I really like.
The font works great in both 2D and 3D — silk-screen printing, oracle transfer, wayfinding elements on floors and walls, but also in the timeline, where characters are 5cm-thick. The low stroke contrast allows for printing in smallest sizes and different techniques. As a result, the timeline came out to be a vibrant and pulsating landscape, an eye-catching piece.
Indgila Samad Ali, graphic designer and art-director
When the cluster was just opening, I told them that we should take Stratos, since it had just been released on type.today, and so it was a great opportunity to lay our hands on it, and make it 'Oktava typeface'. Plus, this difference between heights in lowercases, I actually built the whole graphics, the whole style on it, — since it is very much like the growth of the Industrial revolution, which is exactly what the museum itself focuses on.
Stratos was designed for an French exhibition and its catalog. In 2014 it was just one style and only the Latin set — back then, I couldn't imagine actually seeing it in Cyrillic in Russia! It's always a pleasure to rediscover your own font in a high quality project.
For me, a typeface is never a finished product, it is always influenced by its environment and our perception. Stratos is a hybrid typeface with different references — gothic wood type of early 20th century, or classic geometric sans serifs with circular shapes, — its aspects emerge depending on the context, size, color, and layout. I think the industrial part of Stratos is highlighted in the Machine Tool Museum identity, especially in the huge numerals on the brick wall. So, congrats and thanks for those works.